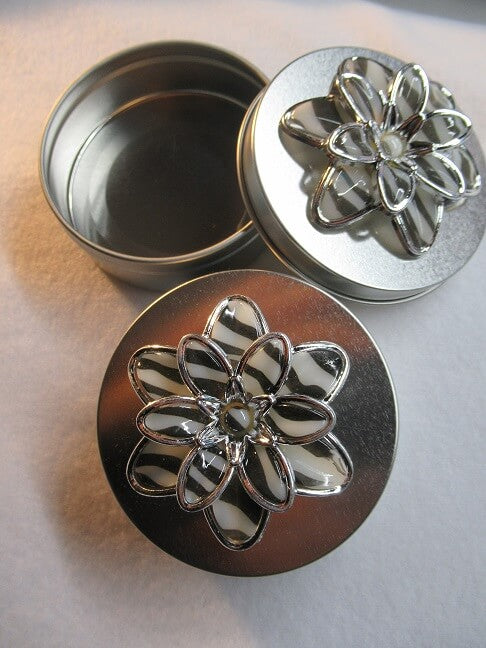 Trinket Tins - Zebra Print
Trinket Tins - the perfect size for paperclips, jewelry, or small candies, like mints or M&M's. 
Two silver tins with a removable top, adorned with a zebra print flower! 
Want a way to dress up your office? These tins are a nice touch to add a little flare, and perfect for paperclips or thumbtacks! 
Perhaps you need some place to store you earrings or bracelets.  These are just the right size!
Or maybe you want a fun multi-purpose gift!  Fill these with mints or small candies, like M&M's and let the recipient decide what to use them for once the treats are gone!