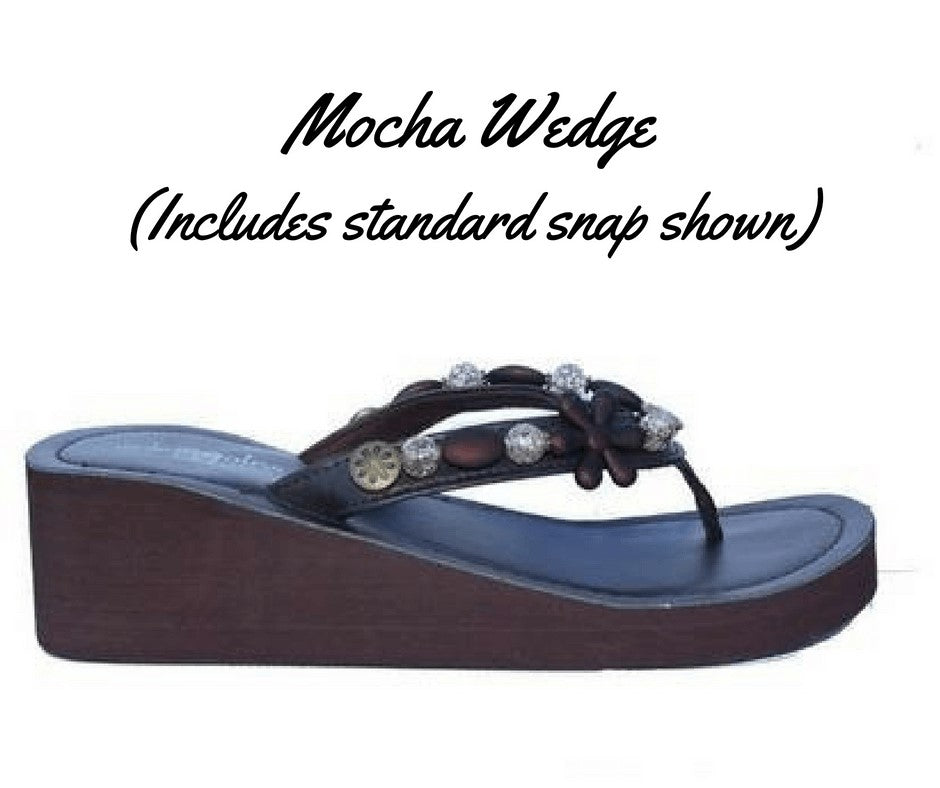 Women's Sandals "Mocha Wedge"
Regular price $31.99 Sale
Our Mocha colored wedge sandal comes with an interchangeable beaded starter snap. The starter snap is made with transparent crackle beads and assorted mocha colored beads in different shapes, and brass colored snaps with a daisy design. This snap can be removed and changed out to color coordinate with your outfits and to create a different look. 
Cute wedge design with a soft leathery/foam base - also available in flats. 
Each sandal comes with a removable starter snap. 
With over 60 interchangeable Snaps to choose from, changing your look is a SNAP!                       One shoe, many different looks!