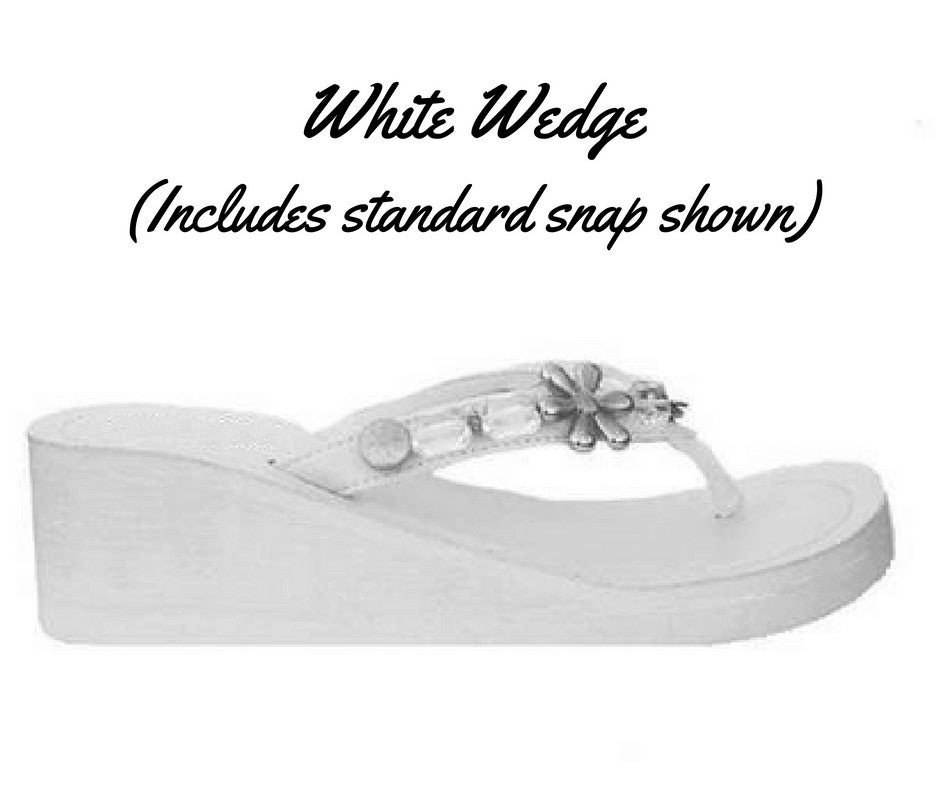 Women's Sandals "White Wedge"
Regular price $31.99 Sale
Our white wedge sandal comes with an interchangeable beaded starter snap. The starter snap is made with transparent beads and a silver daisy and adorned with silver colored snaps with a daisy design. This snap can be removed and changed out to color coordinate with your outfits and to create a different look. 
Cute wedges designed with a soft leathery/foam base - also available in flats. 
Each sandal comes with a removable starter snap. 
With over 60 interchangeable Snaps to choose from, changing your look is a SNAP!                       One shoe, many different looks!