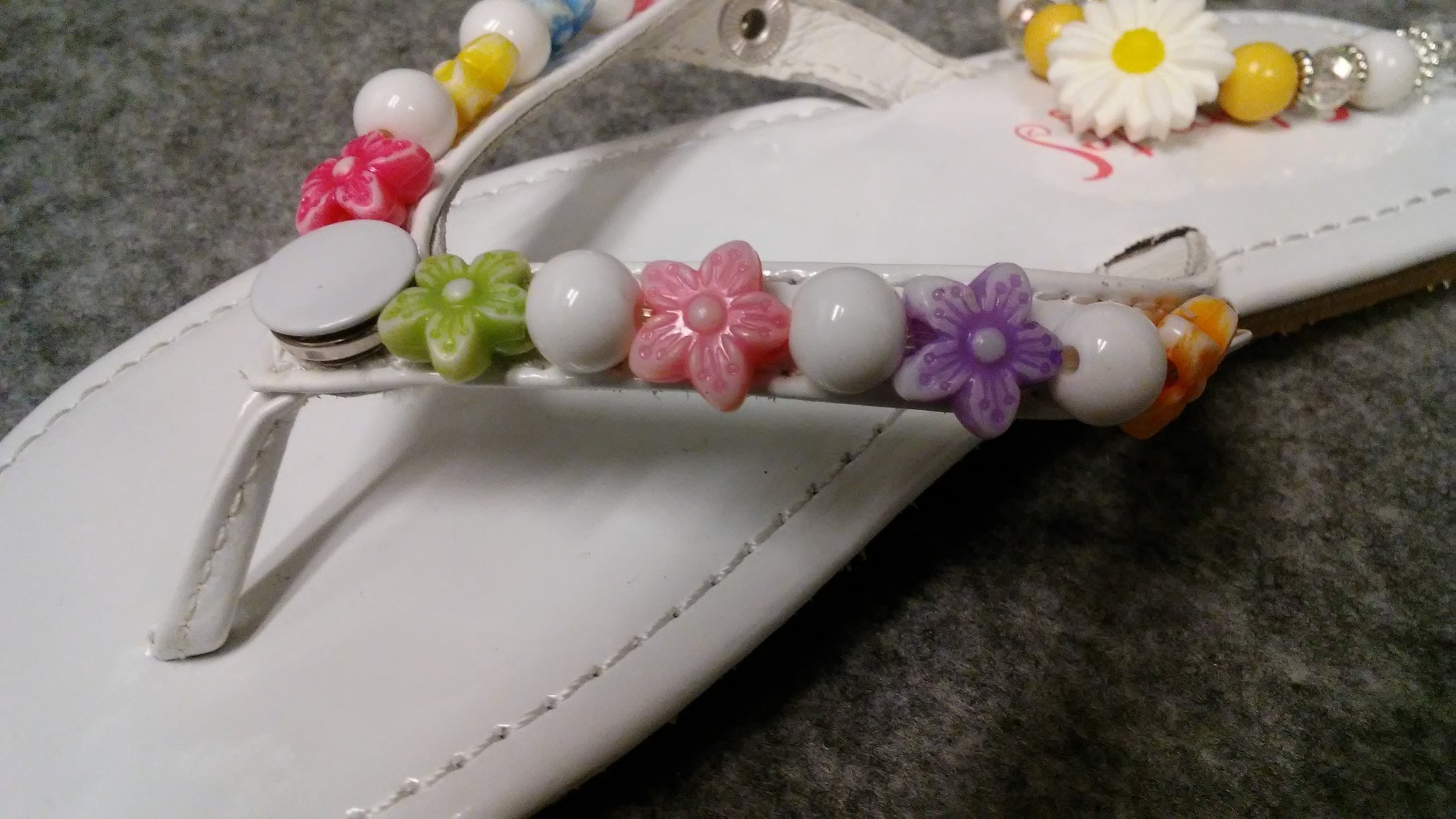 KIDS SANDALS
Regular price $14.99 Sale
Ashany Sandals – Kids sandals with interchangeable beaded tops.
These cute white sandals come with a colorful flowery beaded top to get you started. 
Additional interchangeable hand-beaded sandal snaps can be purchased separately.
Ashany interchangeable beaded snaps fit all of our kids shoe sizes, so as your kids grow, they can take their style with them to the next shoe size!
Aside from being delightfully stylish and colorful, the interchangeable nature makes them extremely functional.  One shoe, multiple looks!
Available in kids sizes 10, 11, 12, 13, 1, 2
Girls love to match their Mommy, check out our Mommy & Me Collection!